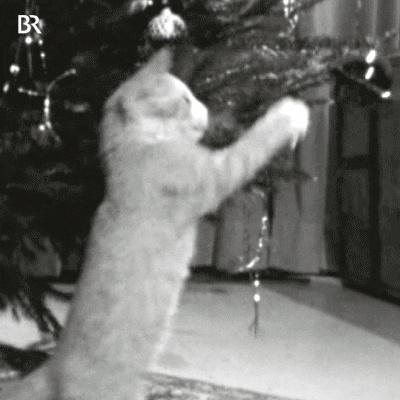 …and all through the house, not a creature was stirring, except for mamma. Mamma's are always stirring. Mamma's are Christmas.
My Mumster always told me that it is the mum who makes Christmas happen, and she's right. Regardless of the twaddle that our families (biological or of choice) throw at us about not fussing, not having any special baking or meal requests, when you fail to make every single Christmas treat that they like throughout the month of December, you inevitably get the disappointed face asking, "Where are the butterscotch squares,"?  And you feel as if you've failed. Coloured marshmallows and butter are my secret weapon…and sprinkles…maybe also rum and a little bit of ameretto.
This year has been different around our house. So much so, that waking up today doesn't feel like Christmas Eve. Christmas Eve day is my favourite day of the year. I love it. It always begins with a mom-son breakfast, carries on with cookie baking, movie watching, lots of relaxation, decadent food, supper heated from a box (because I'm too busy prepping for Christmas dinner and the throngs of people I feed), and finishes off with a trip to church, with the grand finale being the singing of Silent Night by candlelight.
But not this year. Oh no. This year involves a trip to the airport to pick up my kiddo (who's flight is now officially delayed) and giving a bed bath to my partner who is unable to move. I can't lie, if this flight is cancelled or late, I'm going to be searching pretty hard for goodwill-unto men. I'm also kinda over giving bed baths too.
In lieu of church, I think I'm going to get loose with eggnog and rum, or perhaps I'll keep it simple and drag  the Santa gifts out after a few glasses of wine (a few glasses = a bottle). Perhaps this year old St. Nick will be swigging a gin and tonic and enjoying some Branston pickle on cheese…hey, whatever gets you me through the night. I may even get in those hours of editing I'm so badly craving.
I have not been out to the Christmas sock party, the Christmas ugly sweater party, my work Christmas party, my usual friendly visits, or romantic Christmas rendezvous. I will not be going to the annual boxing day open house in Stratford that has on more than one occasion found me  dancing until dawn on the 27th and charming some poor soul into falling in love with me. No. This year is different.
This year, it's a small, quiet Christmas. As such, I have splurged on the cats. their stockings will be bulging with cheap toys, treats and stale catnip from a bag. Fa-la-la-la-la…..la-la-la-laaaaa!
Yesterday I made rum balls and took the temperature on the stock of supplies for our tiny Christmas meal.  By tiny I mean this is the fewest amount of people I have ever cooked for at Christmas time. Although our mother-son breakfast will be delayed, and I'm not stressing over space to cook for a pile of people, this Christmas is going to be wonderful. Because I've made up my mind that it shall be so.
But next year, oh, next year! My social media feed will be rife with the jolly stress of an over-worked, over-tired, over-done-it mamma who can't wait for the last piece of turkey to be gobbled down so she can get back to a quiet life of not dodging Christmas decorations while trying to bake everything under the sun before heading out to see the lights. I will be revelling in the exhaustion, excitement and over-doing-itness of the season.
But for now, here's to a silent night, a quiet night, tucked in by the fire with my most favourite creatures on earth.  May you all be so lucky as to have your loved ones close.