Does it amaze you that the people you live with (aka your family) know where to go get stuff but they can't remember how to put it away? It kind of makes you twitch doesn't it? The high level of frustration which comes with lack of respect for your  time.
If I took a survey of all of my women-friends and asked how they were feeling, most of them would answer the same way; Tired.
I'm tired.
Fatigue. It seems to be a running theme among women in their 40's. Most are smack in the middle of feeling the pressure of their long-forgotten wild selves tugging relentlessly at their heart-strings.  We're now in the middle of our  lifetime on this earth, and we can feel it in our bones.
We can feel it slip away every time that we clean up someone else's mess, and every time we sweep the floor.
Time seems to have accelerated just as we need things to slow down.  Something inside of us feels like it needs to be uncaged.  If we listen hard enough, we can hear our goddess call out from deep down in the dark visceral places of our suppressed soul: Let me out!
How the hell do we do that?!
We must use our precious energy to build firm boundaries and defend them with (and for) our lives. For the majority of women, the idea of leaving work, taking time to rediscover and recover their passions is an impossible ideal.  Yet, we must take time away to listen to our own intuition.
Another way to strengthen connection to intuition is to refuse to allow anyone to repress your vivid energies…that means your opinions, your thoughts, your ideas, your values, your morals, your ideals.
I'm a woman of strength and courage, and I even find that carving out time for this self-care is a tug-of-war. We all know that days off are filled with domestic chores which women are expected to do; organizing, planning and preparing meals, laundry, the never-ending business of tidying and picking up miscellaneous crap.
One day, years later, after washing the kitchen and living room floors by hand, she slipped into her very best silk blouse, buttoned her long skirt, and pinned on her big hat.  She pressed her husband's shotgun to the roof of her mouth and pulled the trigger. Every woman alive knows why she washed the floors first.
Taking time to refresh your spirit in the privacy of your own thoughts is essential. Understanding where those thoughts are coming from, helps to understand why we're so damn tired.
During busy times, creative pursuits may be put on hold, and our time even more precious. For these times, I reach for a book. A few minutes of quiet time to read words of wisdom from other women always sustains me.
For the these important moments during the day when you get to nourish your divine feminine, I suggest a few good reads;
Whatever you do, do not wash the floors. Let someone else take a turn.
Put on your best silk blouse, button up your skirt, put on your big hat and go out into the world.
We need one another at this time in our lives more than ever before ladies, and we need to see our courage and hunger for life reflected back to us by our peers when we aren't feeling that courageous ourselves.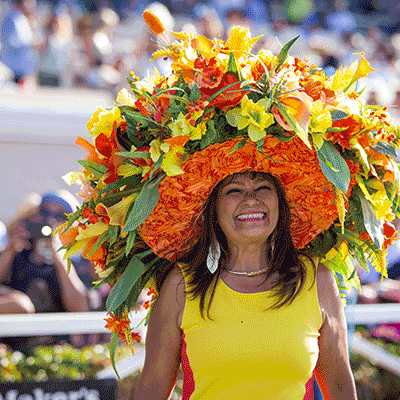 All quotes taken from Women Who Run With the Wolves: Myths and Stories of the Wild Woman Archetype by Clarissa Pinkola Estes.